HemiSnake - Build Site
News: The kit arrived... well, most of it. I already sent the frame out to get painted and should have it back on Saturday. I guess it saved money on shipping but my adivce is to pay for the coating at the factory and save the hassle. So once it gets back, (and E-M sends that manual!) I'm ready to go. Oh, by the way, notice how hard the driver helped us unload (guy in white shirt doing nothing) so make sure to find a friend with a forklift!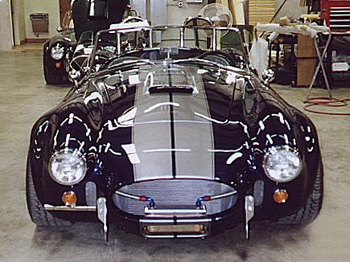 This is NOT my car, it just looks really cool!