Build Progress
-> Home / Updates
-> Archive 06
-> Archive 05
-> Archive 04
-> Archive 03
-> Archive 02
-> Archive 01
Everett-Morrison
-> Why E-M?
-> Factory Trip 9/2000
Engine
-> Gessford Machine
-> 528 HEMI
-> 528 Specs
-> Carb vs. EFI
-> 426 Crate Article
Transmission
-> Richmond 4+1
Rollbar
-> Emerson Motorsports
Tires/Wheels
-> Michelin Pilots
-> Boyd Coddington
Miscellaneous
-> Racing/AutoX
-> Cobra Interiors
-> Mini-Me
-> Emails/Info
-> My Garage
-> My Old Cars
-> Other Cobra Pics

HemiSnake - Build Site
Considering this was partly my wife's idea, I figured I ougt to build this thing with a little safety in mind. Although E-M had 3 choices for rollbar options (shown below):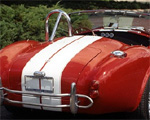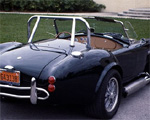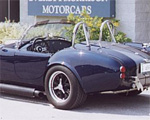 I decided to track down the designer/builder of a single loop, that could be cross-braced for SCCA events. The shop was Emerson Motorsports owned by Bill Emerson, a great guy who was more than willing to help. He created and polished a 4" bar and shipped it to Gessford for welding in only a few weeks... I sure hope it fits on my E-M chassis!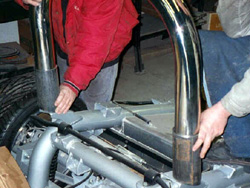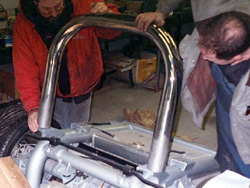 The 2 shots above are of the rollbar on my chassis. We are still trying to decide how to mount it and still keep it effective.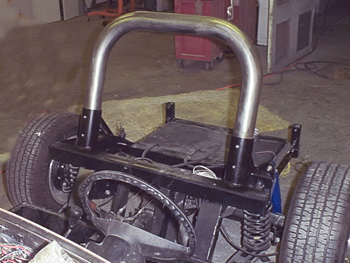 This is a shot of the bar before it is polished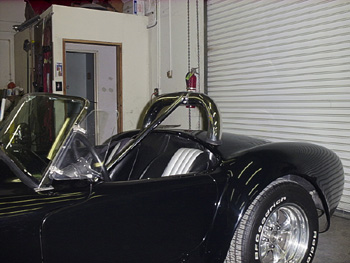 SCCA bracing - I'm getting one of these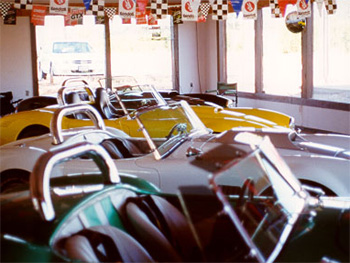 Hoops all made by Emereson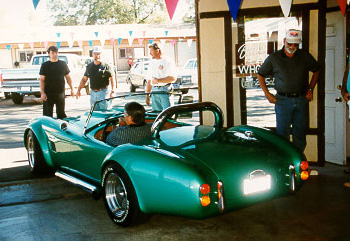 Some shot I found that has one of these bars