HemiSnake - Build Site
So Why did I choose Everett-Morrison? Mostly because they were located in Florida and I needed a vacation, but there were other reasons.
They have been around for a while and consistently came up as one of the top 3 Cobra builders in the country.
They were also willing to listen to my crazy ideas and actually agree to help me!
They sell as little or as much of the kit as you need (or can afford) and they do it all under one roof.
They had a wide range of choices for the chassis including late model Corvettes, which is what I chose
For more information, just visit their website.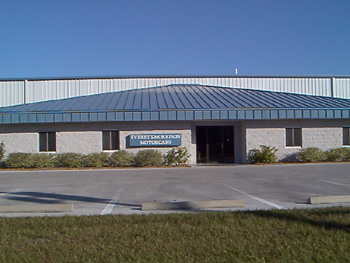 This is the factory in Odessa, FL

An interior shot - that guy is Brett Everett